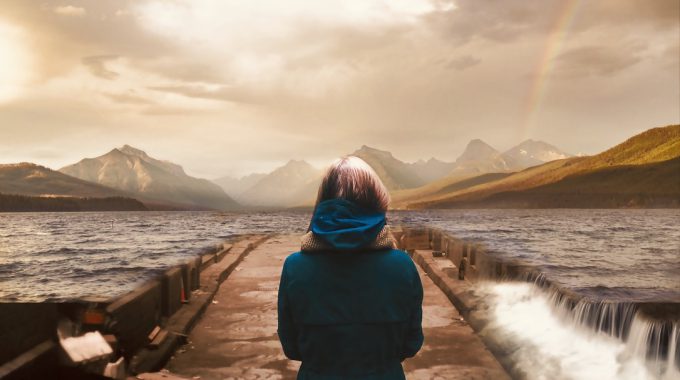 Like all of you, I have a multitude of thoughts on the situation. I see the fear and manipulation at work in our country and world on a colossal scale. I see the politics at work at the expense of the people. I also see the suffering, loss of life, and the dire consequences it is all having on our economy.
It looks and feels a lot like chaos and the peace of Christ is the only remedy. During the darkest and most turbulent storms of life, through the most painful circumstances, and in those threatening moments when we can't seem to see what's ahead, we need to stop and remind ourselves of who we are, to Whom we belong, and what we are called to do in this world. After all, this is not our home. We are passing through, but we are here ON purpose and we CARRY purpose.
I'm seeing all the advice about authority, faith or lack thereof, and how not to give into fear. All true. I've heard people in recent days condemning the pastor who held services over the weekend and I've heard people complaining about the pastor who didn't. If each of those pastors made that decision based on the leading of the Holy Spirit and rooted in love, then they are both right!
We have His word FULL of promises to draw strength and encouragement for ourselves AND to impart to those around us. There are people suffering physically, financially, and emotionally all around us. May we be more focused on meeting their needs, protecting each other, and being salt and light than we are trying to compare faith meters. Faith works by love and love isn't haughty or rude.
Instead of judging and criticizing, we can navigate through the coming days with grace and peace by keeping God's precepts and promises always before us. He alone is our Lifeline, Source, and Deliverer.
The following truths are things God has spoken and brought to my remembrance in recent days. I hope they encourage you today, too.
Don't be shocked or dismayed by what you see. The Word of God is unfolding before our eyes. (Matthew 24) We've been sitting in church talking about this stuff for years, but somehow now we act as if it's completely foreign to us. The end of this world as we know it is near, but IN JESUS we live and have abundant life for all of eternity!
Remember that NOTHING can separate you from HIS love, not even Covid-19.
For I am sure that neither death nor life, nor angels nor rulers, nor things present nor things to come, nor powers, nor height nor depth, nor anything else in all creation, will be able to separate us from the love of God in Christ Jesus our Lord. Romans 8:38-39
Walk in true wisdom by following the Holy Spirit. He will never lead you wrong. Faith doesn't defy the wisdom of God. They walk hand in hand. Staying home doesn't mean you're in fear and going out doesn't mean you're in faith. It's about obedience even when we don't have all the answers. Listen to HIM.
Do not forsake wisdom, and she will preserve you; love her, and she will guard you. Proverbs 4:6
Walk in love and humility. This is huge. We are all in this together.
We actually have the power to protect others by following some simple requests that those in authority have asked of us. It may not be about you at all. Thinking of others first will help guide our daily choices.
If I speak in the tongues of men or of angels, but do not have love, I am only a resounding gong or a clanging cymbal.
And if I have prophetic powers, and understand all mysteries and all knowledge, and if I have all faith, so as to remove mountains, but have not love, I am nothing. 1 Corinthians 13:2
Learn to be still. This world is a busy place. Our culture and our daily lives are normally filled to the brim with activities. For some, the idea of sitting at home for days or possibly weeks seems like torture.
That concert or event you've been looking forward to for weeks, that restaurant you wanted to eat at, or that movie you've waited to see. And now you can't because it's closed or maybe you feel led not to go. Again, listen to HIM. Our flesh is very accustomed to getting it's way. This is an adjustment and good can come from it.
I believe it can be a great opportunity to draw nearer to God, prioritize, and enjoy our loved ones in deeper ways.
God didn't cause this virus, but He will most certainly work all of these things together for our good and His greater purpose!
Cease striving and know that I am God; I will be exalted among the nations, I will be exalted in the earth. Psalm 46:10
Again, these are just a few of the things the Lord has impressed upon me this week. I believe they are for us all. I hope you find them encouraging. You are in my prayers. ❤