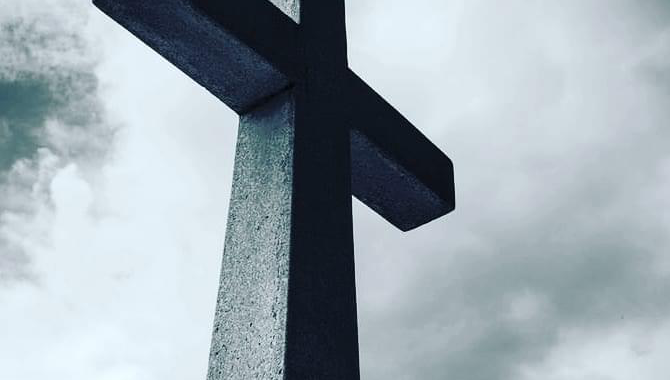 "Now from the sixth hour there was darkness over all the land until the ninth hour. And about the ninth hour Jesus cried out with a loud voice, saying, "Eli, Eli, lema sabachthani?" that is, "My God, my God, why have you forsaken me?" …And Jesus cried out again with a loud voice and yielded up his spirit."
Matthew 27:45-47, 50
We are living in difficult times. For most of us, this Easter weekend looks much different from those gone by. For many, these are the darkest days they have ever seen.
There was a darker day over 2,000 years ago. It was the day Jesus died. That day was the darkest in history to date, yet it was the greatest act of love ever known.
His actions and sacrifice that day ensured a life of hope and promise for us. It's the day everything shifted. Evil lost. Jesus won. He won for us. No longer could Satan legally ravage and plunder the earth and God's people. Jesus laid down His life to save us, heal us, redeem us, and restore us to the Father.
I've seen a lot of red on doorways this year. Thank God it's only symbolic since Jesus literally BECAME the Passover Lamb for us that day. His blood is our life source and protection from the evil schemes of the enemy today and always.
His sacrifice brought us life – abundant life. It ushered in a new and better covenant full of promises that are all "Yes! and Amen!" to those who are in Christ.
May we be more aware than ever of all that we have because of Him. We are not defeated and we are not powerless! On the contrary, I believe His people are being prepared for the great harvest of souls coming in the days ahead.
This year we may be separated from people we love and things may feel and look very foreign and difficult, but what we have in Christ is so much greater than anything we face today. We are never separated from Him.
Wherever we find ourselves on this Good Friday, I pray we all fix our gaze squarely on Jesus and let faith arise, because things don't end here. SUNDAY IS COMING!