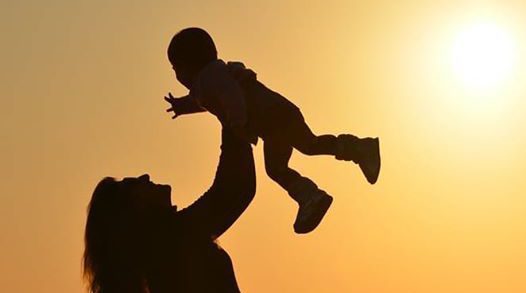 I wrote the article below several years ago, but it came to my mind for this Mother's Day. A mother's heart is complex. From the very first movements we feel in our within our wombs, something also springs to life within our souls and we are forever changed by the beautiful gift of motherhood. We see things in our children that no one else sees. We experience a bond that is indescribable with human words. Motherhood is both challenging and rewarding beyond belief. As we head into this Mother's Day weekend, I want to encourage all the moms out there, whether you are pregnant for the first time, a mom of little babies, your children are all grown up, or you are somewhere in between. Whether you are with your children or not this weekend, may you reflect on your role as a mom with joy and satisfaction, knowing God has seen your efforts, love, and sacrifice. Wherever you are in your motherhood journey, I hope you feel honored by your children this weekend, but if for some reason you don't, I hope you realize that the One who called you to be their mom sees your heart and He honors you. HAPPY MOTHER'S DAY!!
God Knows the Heart of a Mother…

"But Mary treasured up all these things and pondered them in her heart."


Luke 2:19 (NIV)
ONLY GOD knows the intricacies of a mother's heart. Life itself is miraculously created and grows within her very body. A little child is born and dependent upon her for everything. As the child grows and reaches milestones, the mother is overjoyed; yet each of these wondrous moments is strangely bittersweet as they signify a new independence. Every amazing feat in the life of the child must be accompanied by a letting go in the heart of the mother, only to be accomplished with the grace and help of the Holy Spirit.
ONLY GOD can empower the heart of a mother. Letting go is gradual; to do so prematurely can be harmful to the child. To hold on too long or too tightly can create an unhealthy dependence for both mother and child. Day by day, year by year there is growth and there is gracious release, creating room for further expansion of the wings of her little one.
ONLY GOD knows the selflessness, wisdom, and inner strength it takes to be a godly mother. Only He knows the deep joy and tender sweetness of being a mother. Only He knows the things a mother treasures in her heart, in the depths of her soul as she walks out every single day always learning while leaning on Him to teach and guide her through every season.
ONLY GOD knows the pain a mother feels as her precious babes fly from the nest that she has labored over for so many years. She is unspeakably thankful for the beautiful thing that has taken place and she proudly admires the fruit of her labor. Still, deep in her heart there is a void…an empty and painful hole.
ONLY GOD knows the gentle breeze that blows, signifying winds of change as He gently breathes life into a new season of a mother's heart. She discovers gifts, fresh joy, and newness of life as yet another wonderful journey begins. She embarks on this pilgrimage with the same help, strength, and power that has led her throughout the years; with gentle guidance from the One who knows and loves her like no other.